Active Shooter Training for Churches
How to prepare your congregation to respond in the event of an active shooter situation.
Reviewer
Jonathan Griffiths is an ordained Foursquare minister and FMI missionary to Great Britain.
Who it's for
Pastors, church leaders, church workers and volunteers
Details
Price: $0
Format:: streaming video
Length: 35 minutes
How to get it
Peter Henderson was a student at Columbine High School in Littleton, Colo., in 1999 when an active shooter incident resulted in the death of 15 people.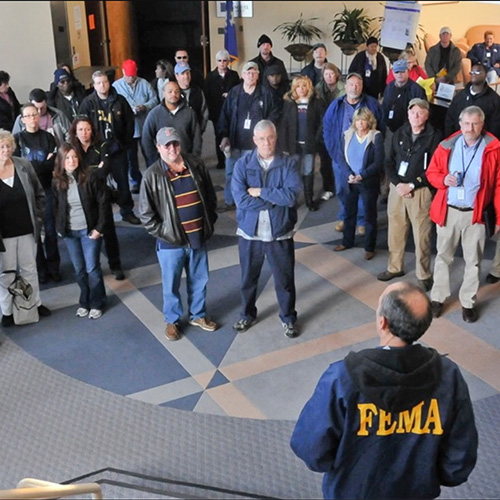 Today, serving as senior pastor of Living Way Fellowship (Littleton Foursquare Church), he takes this modern-day threat seriously.
This new training video from The Foursquare Church is designed to help pastors and church leaders minimize the risk of—and prepare for an appropriate response in—an active shooter situation.
Whether you think it can happen in your town or not, pastors are responsible for making the safety of their church members and communities paramount. During this 35-minute video, you will hear from Peter Henderson, along with Jason Reynolds, director of Foursquare Chaplains International, and other experts. The video has three main modules: Prevention; Active Response; and Follow-Up + Long-Term Care.
Most active shooter incidents are over in 10-15 minutes, but since 2006 there has been an average of one such incident resulting in the loss of four or more lives every 2.9 months. Your preparations today can help reduce that statistic and keep your community safe.
Watch the full video, and find additional resources below.
Some footage provided courtesy of the LA County Sheriff's Department.
---
For more resources to prepare your church, see the following:
---
Your church can also watch a webinar that will help prepare for situations that would threaten the safety and security of their congregations. This webinar includes a presentation from a U.S.-based technology company that is offering to provide free tactical vulnerability threat assessments to churches and schools around the nation.
---