Day 16 – Spiritual Gifts: Miracles
21 Days of Prayer + Fasting
The Bible is filled with miracles, sometimes directly from the hand of God and more often by His hand upon His people. Yet, today it seems many have forgotten that "Jesus Christ is the same yesterday, today and forever" (Heb. 13:8, NKJV).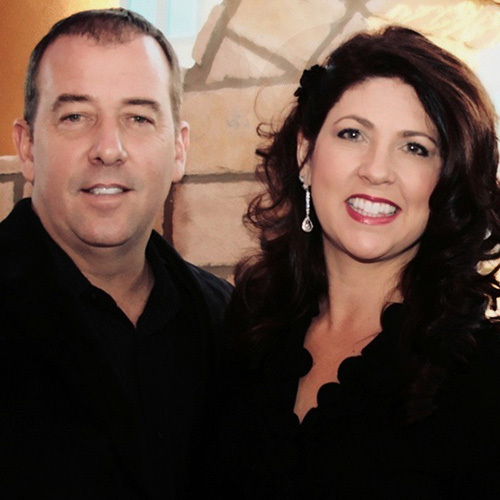 Jerry Stott
If the Old Testament is full of miracles, and the New Testament full of His followers walking in the miraculous, we should expect even more miracles today as we draw closer to His return.
Jesus gave His followers all that is necessary to fulfill His Great Commission and told us to "heal the sick, cleanse the lepers, raise the dead, cast out demons" (Matt 10:8). This power was given to all believers through the Holy Spirit (Acts 1:8).
Let's step out, be witnesses, and watch the power of the Holy Spirit show up and touch lives for eternity.
Video: Believing in the Miraculous
Miracles are still part of the everyday life of believers. Let's believe and take hold of the anointing and power given to us to be the Lord's witnesses, trusting in His promise for the miraculous.
Prayer Points
Pray for a fresh anointing of the Holy Spirit to come on your life personally.
Pray and ask for more of the gifts of the Holy Spirit to begin flowing through you.
Pray for a greater boldness to be His "witnesses," that more would come to Jesus in 2018.
Pray for opportunities for the miraculous to show up as you bring the message of Jesus to the lost whom you encounter in everyday life.
La Biblia está llena de milagros, a veces directamente de la mano de Dios y más a menudo por su mano sobre su pueblo. Sin embargo, hoy parece que muchos han olvidado que "Jesucristo es el mismo ayer, hoy, y por los siglos" (Hebreos 13:8, RVR 1960).
Jerry Stott
Si el Antiguo Testamento está lleno de milagros y el Nuevo Testamento lleno de sus seguidores caminando en lo milagroso, nosotros deberíamos esperar aún más milagros hoy mientras nos acercamos a su regreso.
Jesús dio a sus seguidores todo lo necesario para cumplir su Gran Comisión y nos dijo, "Sanad enfermos, limpiad leprosos, resucitad muertos, echad fuera demonios" (Mateo 10:8). Este poder fue dado a todo creyente a través del Espíritu Santo (Hechos 1:8). Demos el paso, seamos testigos, y veamos el poder del Espíritu Santo hacerse presente y tocar vidas para la eternidad.
Puntos de Oración
Ore por una unción fresca del Espíritu Santo en su vida personal.
Ore y pida que más de los dones del Espíritu Santo comiencen a fluir a través de usted.
Ore por mayor audacia para ser sus testigos, para que más lleguen a Jesús en el 2018.
Ore por oportunidades para que lo milagroso se manifieste mientras usted lleva el mensaje de Jesús a los perdidos con que nos topamos en la vida diaria.
---